right after me sayin weeks ago i was pickin up a new car to race/daily drive and replace my fiesta i finally picked her up yesterday which was a experience!!!
here she was looking sad and unloved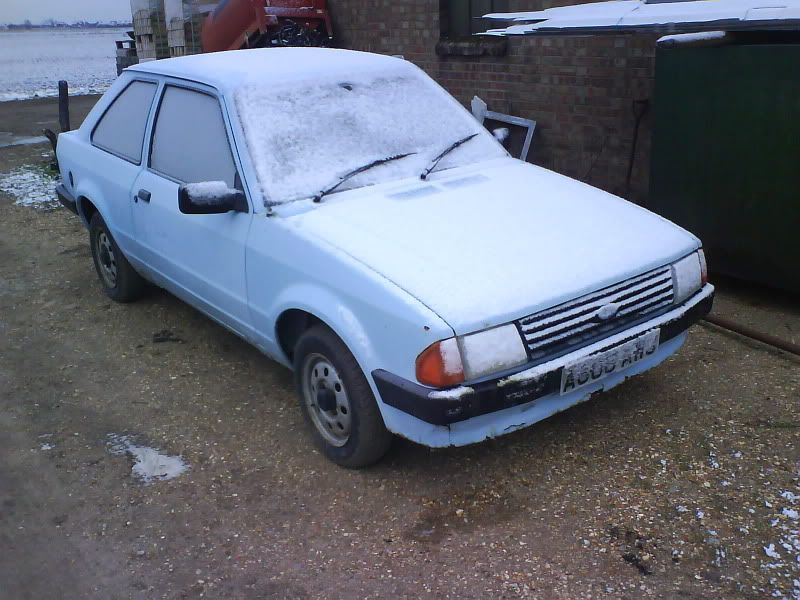 then after a phone call from my misses sayin where i live was pooring with snow we got from a farm in March to the birchanger services looking like this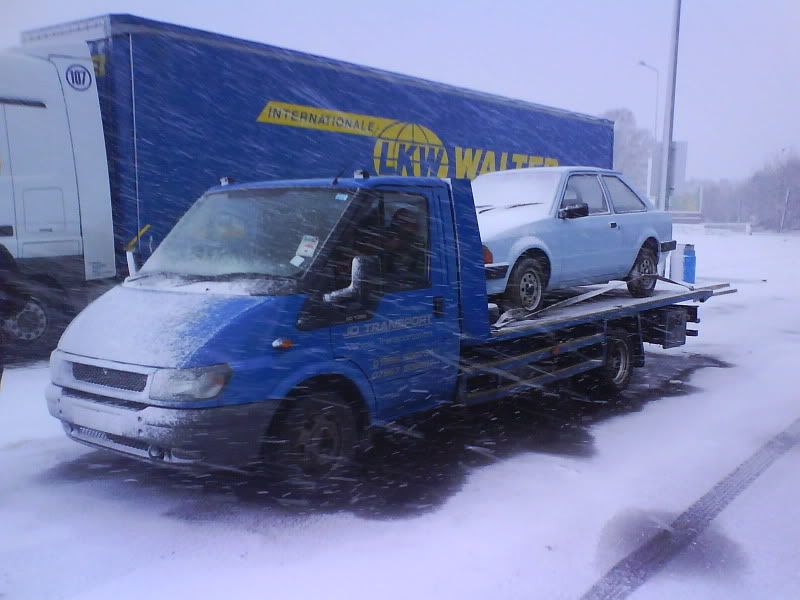 then the M11 come to a stop 5 miles from the harlow slip and once we got through worked out which country lane to my mates yard would be the more likely to get through, my mate suggested the closest one to which i said really!! knowing theres a massive hill half way down it. It looked like this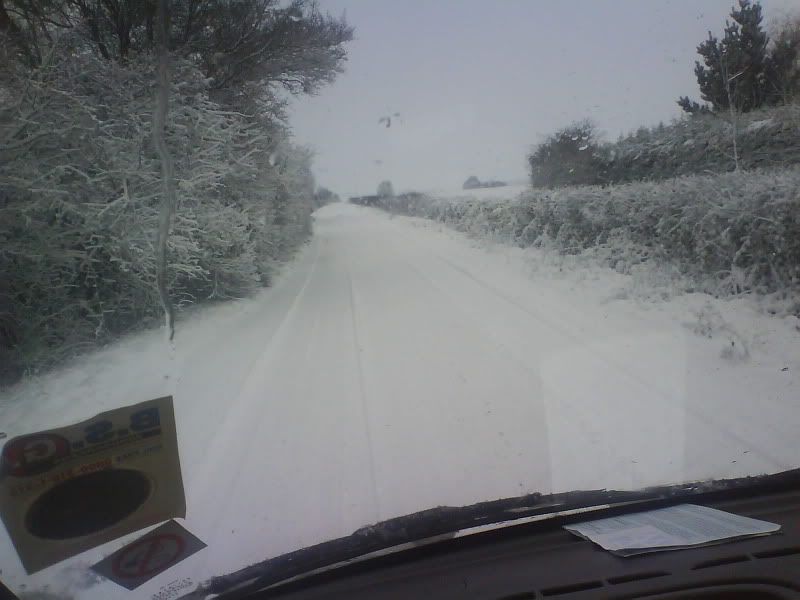 haha so we drive along and everyone coming the other way warn us that the hills blocked! we get there and my mate helpfully says opps realising he had forgotten how steep the hill was, anyways we watch a defender pull a stcuk transit up the hill and go for it! all goes well until we hit the ice formed by the stuck transit, heres were it gets fun! my mate cant drive in snow as i realise so a throw him out the truck and to pushin dutys. i get it straight after he turned the truck into a hedge and ditch and reversed to the bottom of the hill to have ago, i got near the top but no good and got stuck. then some lovely pols turn up and throw plaster powder under the wheels and off we went.
anyways the car ended up here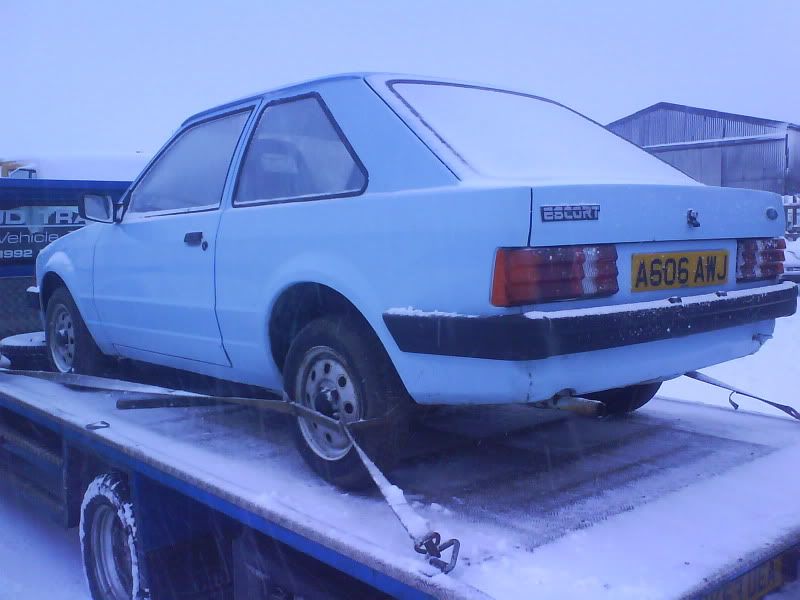 and there she will stay for 2 weeks while my mate goes to spain the christmas so i dont no how good or bad the car is, i no it runs but the 1.1 4 speed aint gonna be much cop at the track so the plan is get her on the road after her 12 years break and fit my 2 litre zetec engine, then save up for 5.0 V8 FORD!! and the rear axle and the rest of the gubbins to make her into a right wheel drive small tubbed racer. time will tell